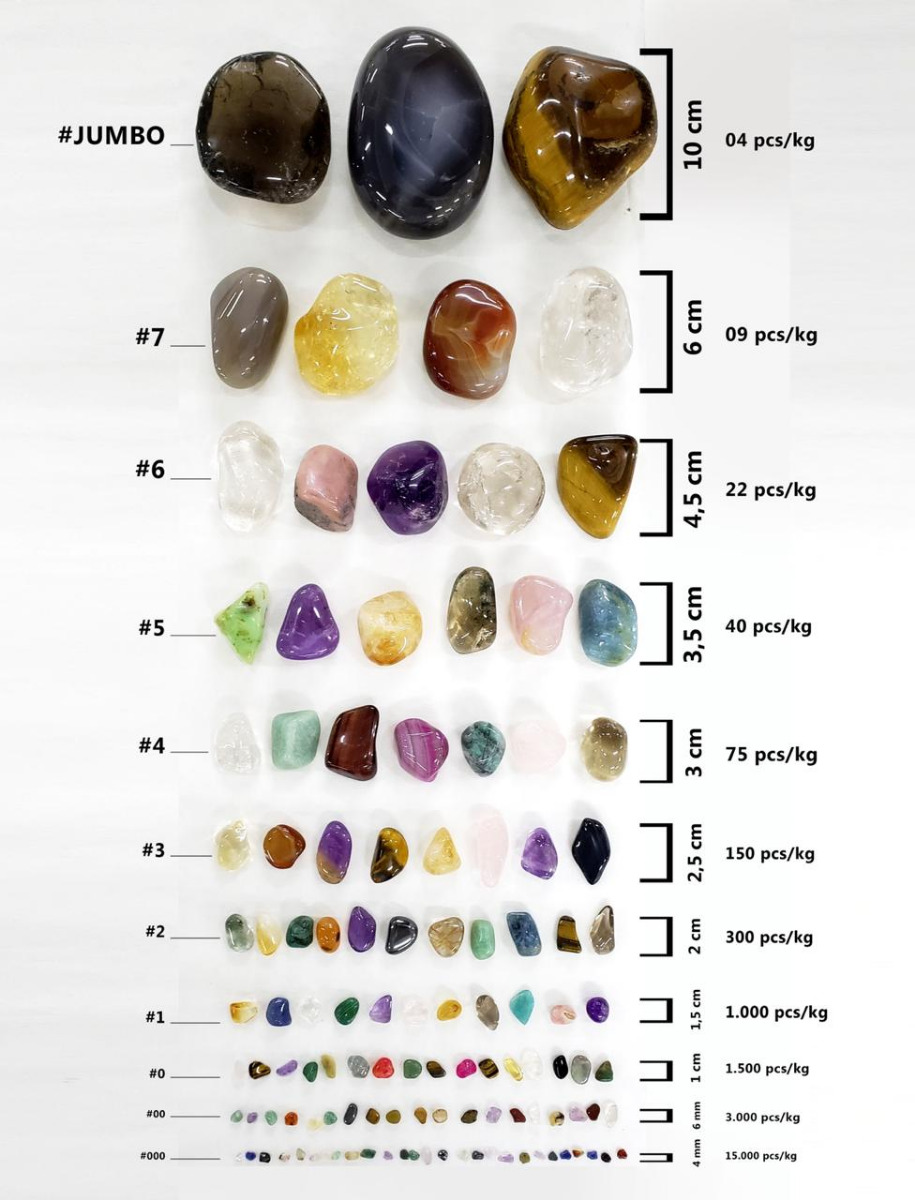 Please note that this chart is for guidance only and images may vary depending on your browser and screen size. Please use this PDF document for a more acurate guide (opens in a new window).
Please Note: All Pack Content quantities are for guidance only and are based on our most popular products. Exceptionally heavy or light tumblestones may fall outside the quantites specified. Please also remember that the quantites specified are per 1kg. Therefore, you should divide the quantity specified by 1000g then multily by your chosen pack weight (in grams) for a rough idea of the number of tumblestones within the bag. As a guide:
Small tumblestones (10-20mm) = 220-340 tumblestones per 1kg
Medium tumblestones (20-30mm) = 100-140 tumblestones per 1kg
Extra Large tumblestones (30-50mm) = 25-30 tumblestones per 1kg
Example: if you were buying a 250g bag of small tumblestones, calculate 340 divided by 1000 multiplied by 250 = approx 85 small tumblestones to a 250g bag.