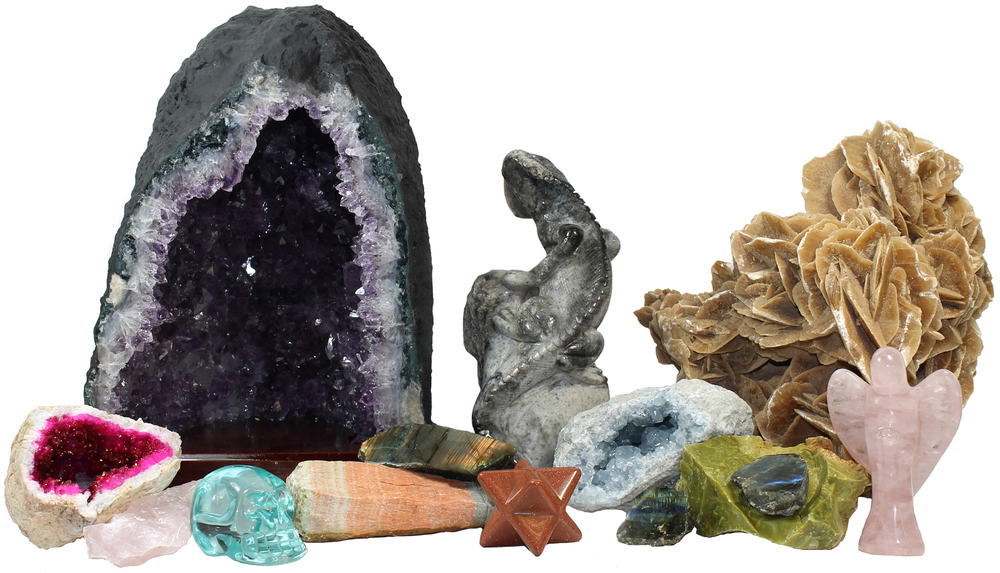 We import our wholesale range of Rocks, Minerals and Crystals from all over the world. In our Huddersfield crystal warehouse you will find the UK's largest stock of Brazilian Amethyst churches (also known as caves, madonna's, cathedrals) sold by the piece or kilo, from our commercial grades sold by the kilo to stunning museum quality show pieces. We also always have a large range of Amethyst, Citrine and Quartz Crystal Clusters and points for healing layouts or jewellery display use.
Our A-Z of Minerals range is constantly expanding and includes madagascan Celestite and Labradorite, peruvian Pyrite, czech Moldavite, and mexican Peacock ore, moroccan Aragonites and Quartz geodes and namibian Rose Quartz. Our rocks & minerals come supplied with our usefull Rockshop ID cards containing geological and metaphysical info, this information can also be found here.
Our west yorkshire warehouse has a well-stocked yard where we will size and select to your exact requirements. Whether you require minerals for healing, education, exterior or interior design Rockshop will endeavor to complete your requirements large or small.